The Mercedes-Benz Vito Tourer – why this overlooked MPV might be the perfect family vehicle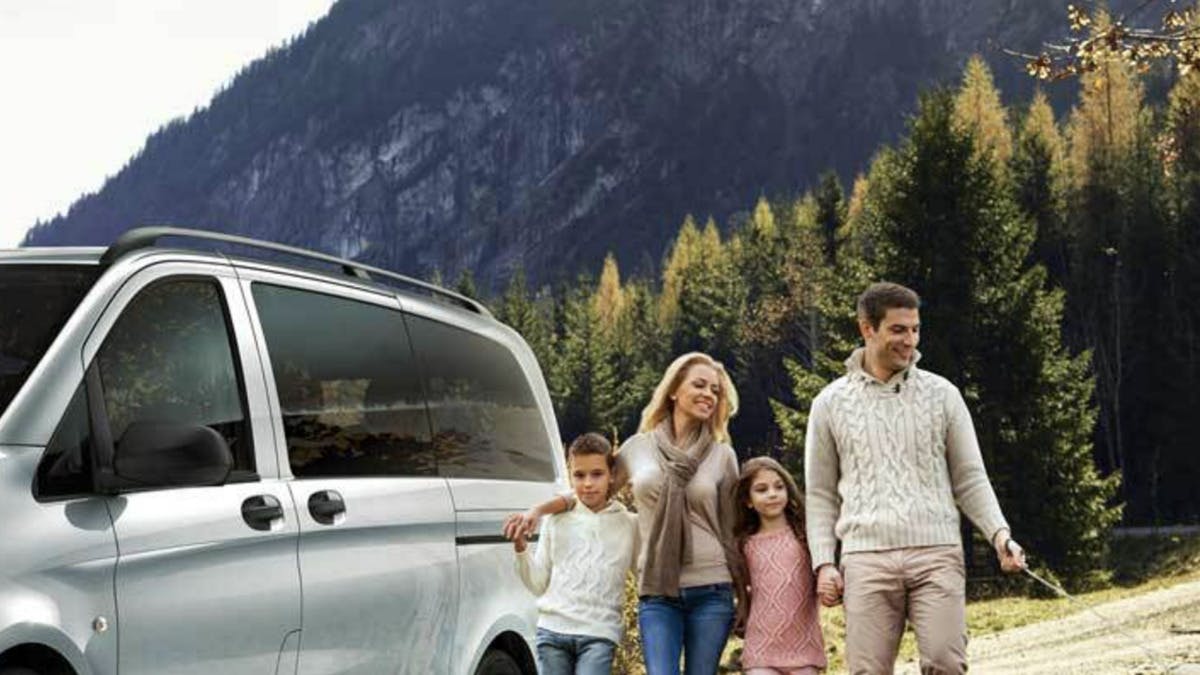 When you think of the words 'Mercedes-Benz' and 'MPV', you'd be forgiven for jumping to the V-Class, the luxurious top of the range people carrier, but there's a practical and budget friendly alternative you might not have considered.
Enter the Mercedes-Benz Vito Tourer. Now this is more than just a Vito panel van with some seats thrown in, this is a refined and practical MPV that's as comfortable as it is spacious (and it won't break the bank).
Keep reading to find out just a few reasons why the Vito Tourer might be the perfect large family car.
How practical is the Vito Tourer?

If you're in the market for a car that can seat up to nine adults with room to spare for luggage, then the Vito Tourer should definitely be on your radar. With flexible seat configuration options, the rear seats can be configured in rows of two or three, with the middle seats facing either backwards or forwards. This means you can have as many or as few seats as you need, whether you're taking the whole family on holiday, moving some furniture or doing your weekly shop.

Sliding doors either side of the Tourer and a large rear door opening make access simple for people, luggage and anything else you're transporting. Despite its impressive capacity of up to 1.6m3, the Vito is under 2 metres high, meaning it will fit handily under standard height restrictors such as those found in multi storey car parks and low bridges.

Another example of the Vito Tourer's practicality is its impressive fuel economy, averaging a combined 37mpg, no mean feat for a car 5 metres long.

What is the Vito Tourer like to drive?

The Tourer's comfort suspension offers a significantly softer ride and adds to the car-like driving feel Mercedes-Benz have cultivated across our van range, making it comfortable and easy to drive for those long family holiday trips. Despite the adjusted suspension, the Tourer benefits from the raised driving position of a van, offering superior visibility on the road.

Models such as the 114 CDI and 116 CDI offer a refined driving experience, with swift, smooth gear changes and plenty of power when you need it.

How safe is the Vito Tourer?

As an ideal car for large families, safety should be an important consideration, and the Vito Tourer doesn't let you down in the safety department. The Tourer makes use of the latest safety features and technologies, such as crosswind assist, collision prevention assist, lane keeping assist and an array of airbags, and boasts a 5-star Euro NCAP rating.

Is the Vito Tourer good value for money?

With a starting price of £27,110* for the Compact Tourer PRO, it comes in around £15,000 cheaper than the entry-level V-Class V220d standard length. With a huge range of optional extras available, and TEMPMATIC air conditioning and comfort seats with seat rail system as standard in SELECT models, the Vito Tourer provides a practical, budget-friendly alternative to traditional MPVS or 7 seat SUVs, without compromising on the prestige of owning and driving a Mercedes-Benz vehicle.

At S&B Commercials | Orwell Truck and Van you can get a brand new Vito Tourer SELECT with 2 free services from just £22,564 – saving up to £12,590!